WELCOME TO THE WADLOOPCENTRUM PIETERBUREN






Most experienced organisation for coastal wetland hiking
The Wadloopcentrum Pieterburen is the oldest and the most experienced mud flat hiking organisation in the country. Since the sixties, we have taken many groups with us on costal wetland hiking tours. In the early years, it was challenge to walk from Pieterburen and to reach places that no-one else had been before. Now, the mud flat crossings to the Wadden islands, such as Schiermonnikoog, Ameland and Rottumeroog, have become increasingly more available as well as popular.
Awards

In 2012, the Wadloopcentrum Pieterburen was awarded the Waddengoud.

Besides this, we carry the Werelderfgoed Waddenzee logo and were voted the best nature getaway. In 2013, we celebrated our 50th anniversary.


Easy and hard mud flat tours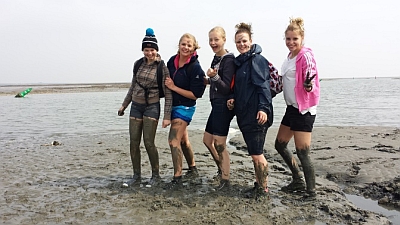 When you think of mud flat hiking, you generally think of people plodding through heavy silt and then trekking many kilometres through the water and over the sand banks. In the beginning it was like this, but over the past years the Wadloopcentrum has developed more and more hiking routes that are relatively easy to walk. These tours also have special recommendations for the young and old so that everyone can enjoy what the mud flats have to offer.
Mudflat boat tours and easy mudflat hikes from Pieterburen or Lauwersoog
At the beginning of the eighties the Wadloopcentrum Pieterburen purchased a ship, De Boschwad. This ship can take us to or bring us back from almost anywhere on the mudflats. As well as this we have the use of two other ships: De Noordster, originally a cargo ship, and an historical lifeboat, De Gebroeders Luden.
Mudflat walking, a day in Ameland, Schiermonikoog, Rottumeroog and seal watching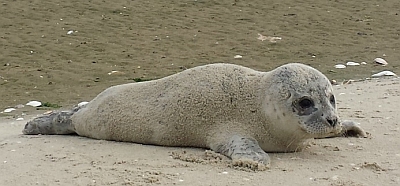 Today, we offer, just as promised, diverse recommendations for young and old. The mudflat crossings to the Wadden islands Ameland, Schiermonikoog and Rottumeroog still exist. As a novice mud-flat walker, you can go on a walk with us, or you can come with us on one of our boats, so can we beach and take an easier, gentler walk. Seals are a common sight and on the way back we often go past a sandbank filled with sunbathing seals!
Day Tour of Schiermonikoog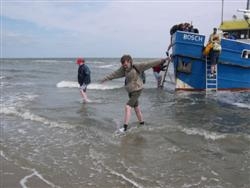 For everyone we have fun day tours, for example: The West Beach Tour. With our own boats we will sail to the west side of Schiermonikoog. Here we step off into knee-deep water and walk, following an easy route towards the island. In the town you can walk around for a couple of hours, eat at a restaurant or drink on a terrace etc. After this, a bus will take you back to the boat, already stands for you.
Outings, customised for groups, Companies, Schools
For groups such as schools and businesses, we can customise our mud-flat trips. It is perfect, a day on the mud-flats. You could go mud-flat walking to Ameland, go on boat trips to Schiermonnikoog, beaching on Simonszand or go on a mud-flat trip to Rottumeroog. Eat, drink, cycle, swim, and visit an island for a day or stay over- you choose. Whatever you choose, it would be an adventurous day. From all these options we will tailor an unforgettable day for you. We are capable of creating a programme especially for you, that everyone from your group can enjoy and take part in.
Want to become a Mud-flat walking guide?
Do you want to become a guide? Lead tours to Ameland, Rottumeroog, Schiermonnikoog, or Simonszand? That's possible! Send us an email via our contacts page. The Wadloopcentrum Pieterburen has its own guide training programme and is the only approved training centre where exams can be taken.

Back to top